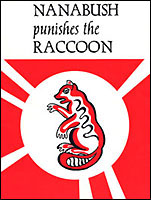 For circle time this week we read Daphnie Odjig's "
Nanabush Punishes the Raccoon
". I did not like this book as much as others in the series, but it inspired Runa and she put us to work making picture of the story. It is really inspiring to see her taking on this role and getting people to work together.